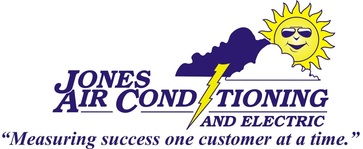 Jones Air Conditioning & Electric| 239-596-5855
---
Radon is Real:

Radon is the leading cause of lung cancer in nonsmokers, and it is deadly. If you haven't tested for radon in your home, this odorless, colorless, invisible radioactive gas could be harming your family. Radon is the #1 source of exposure to natural radiation in the U.S.

Radon, other soil gasses, and moisture enter through small cracks and openings in a home's foundation. Is your home safe? Give us a call today, (239) 596-5855, and let us help you learn more about this toxic gas that could be affecting the indoor air quality and health of your home!

Radon & Lung Cancer:

When you breathe in radon gas, particles settle in your lung tissue and begin to decay. As the radon particles decay, they release bursts of energy that damage the lung tissue cells. Over time, the cell damage can lead to the development of lung cancer. Scientists now estimate that between 15,000 – 22,000 deaths caused by lung cancer each year are related to radon in the United States.
Our technicians are trained to install systems quickly and efficiently to ensure reliable results so you and your family can breathe easy. Installations are usually completed within one day. We use advanced equipment, minimizing dust and debris to leave your space clean and tidy after install. All Certified Radon Technicians are professionally trained to maintain the highest industry standards for mitigation system installation and performance.
Radon is cancer-causing radioactive gas that has

no smell

, is

invisible

to the naked eye and has

no taste

. It is considered one of the most life-threatening forms since it cannot be detected without proper testing. The Surgeon General and American Lung Association warn that radon gas has been proven the second-leading cause of lung cancer in the United States.

If you smoke and your home has high radon levels, you're at higher risk for developing lung cancer. Some scientific studies of radon exposure indicate that children may be more sensitive to radon. This may be due to their higher respiration rate and their rapidly dividing cells, which may be more vulnerable to radiation damage.
---